The Muscular Dystrophy Association will be locking up Greg Bennett this Thursday, August 18 2016 in Beaufort SC!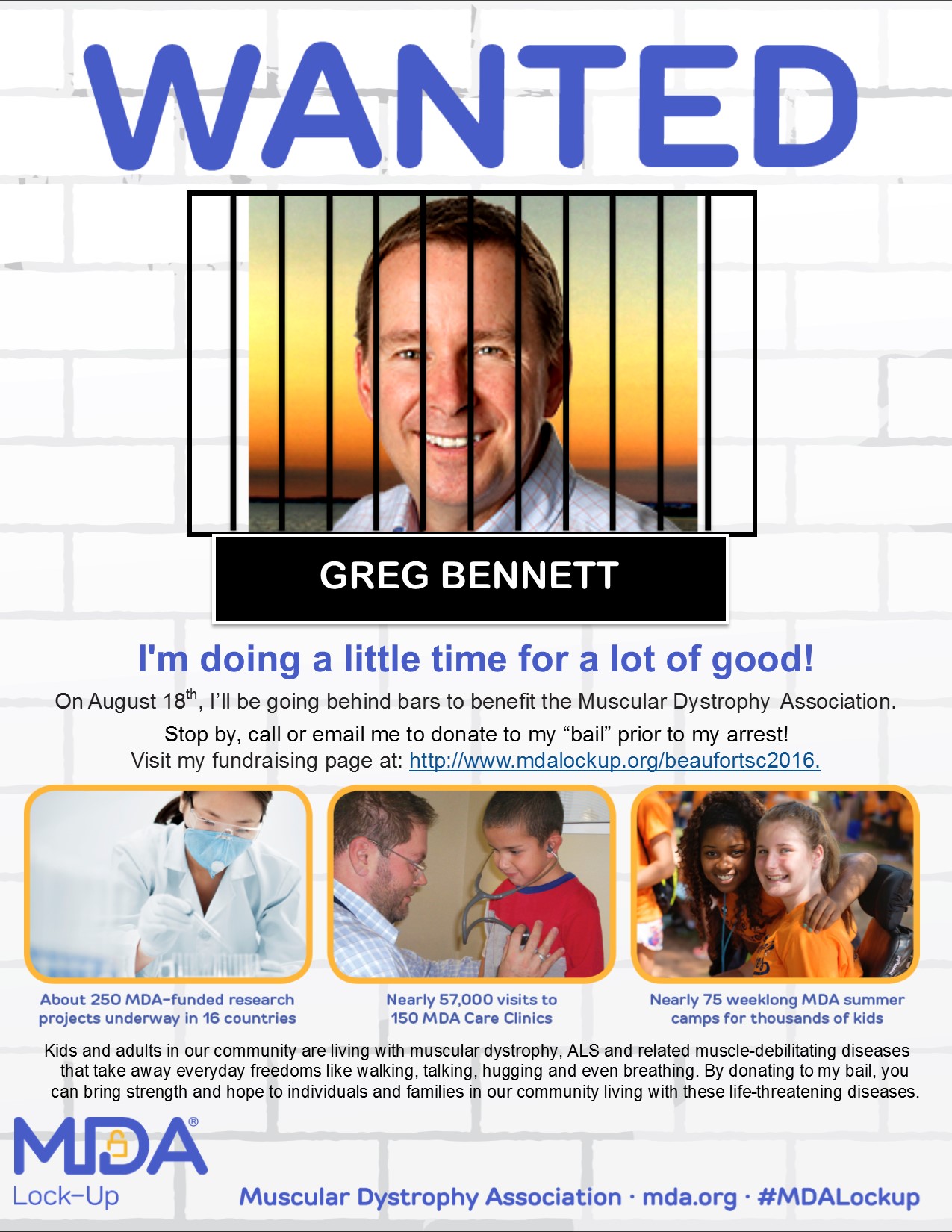 Visit Greg's fundraising page, and give a little to get him out! Donations go towards helping kids and adults in our community.
MDA is using the money raised to accomplish the following goals by 2020:
CURE: Double our research investment on drug development and clinical trials to bring more treatments and cures to families.

CARE: Provide care and support for 50,000 more families — a 50 percent increase over the number of families registered with MDA today.

CHAMPION: Fund 20,000 kids at MDA Summer Camp at no cost to families as we expand our offerings for young adults.
Beaufort SC Real Estate - Beaufort Realty Consultants
Our Team of Real Estate Professionals specialize in Beaufort South Carolina, which is in the heart of the Lowcountry. We offer full service Real Estate Listing Services, Buyers' Representation, long term property management, vacation beach rentals, and real estate investment. Visit our local office at 910 Charles Street, Beaufort SC 29902 or call (843) 521-2022.