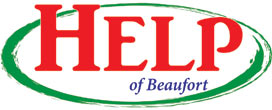 Beaufort Realty Consultants is assisting HELP of Beaufort with keeping their pantry stocked throughout the holiday season in Beaufort SC! The office is currently accepting non perishable items and canned goods through December 17th.
Want to donate but not sure what to bring? Below are a list of staple items that are always needed in their pantry:
Peanut Butter
Jelly
Mayonnaise
Sugar (small bags)
Flour (small bags)
Grits (small bags)
Vegetable Oil
Canned Meats
Canned Tuna
Canned Beef Stew
Canned Vegetables
Boxed Macaroni and Cheese
Boxed Dry Cereal
Saltine Crackers
Remember, every little bit helps! Bring your donations to 910 Charles Street between the hours of 9am to 5pm, Monday through Friday.
HELP of Beaufort has been helping our community since 1979. They assist with food, mobile meals, clothing, and financial assistance to those in need. They are volunteer based, and almost everything goes back to the community. They sponsor numerous events throughout the year. For more information on HELP of Beaufort, please visit their site today!
Beaufort SC Real Estate - Beaufort Realty Consultants
Our Team of Real Estate Professionals specialize in Beaufort South Carolina, which is in the heart of the Lowcountry. We offer full service Real Estate Listing Services, Buyers' Representation, long term property management, vacation beach rentals, and real estate investment. Visit our local office at 910 Charles Street, Beaufort SC 29902 or call (843) 521-2022.